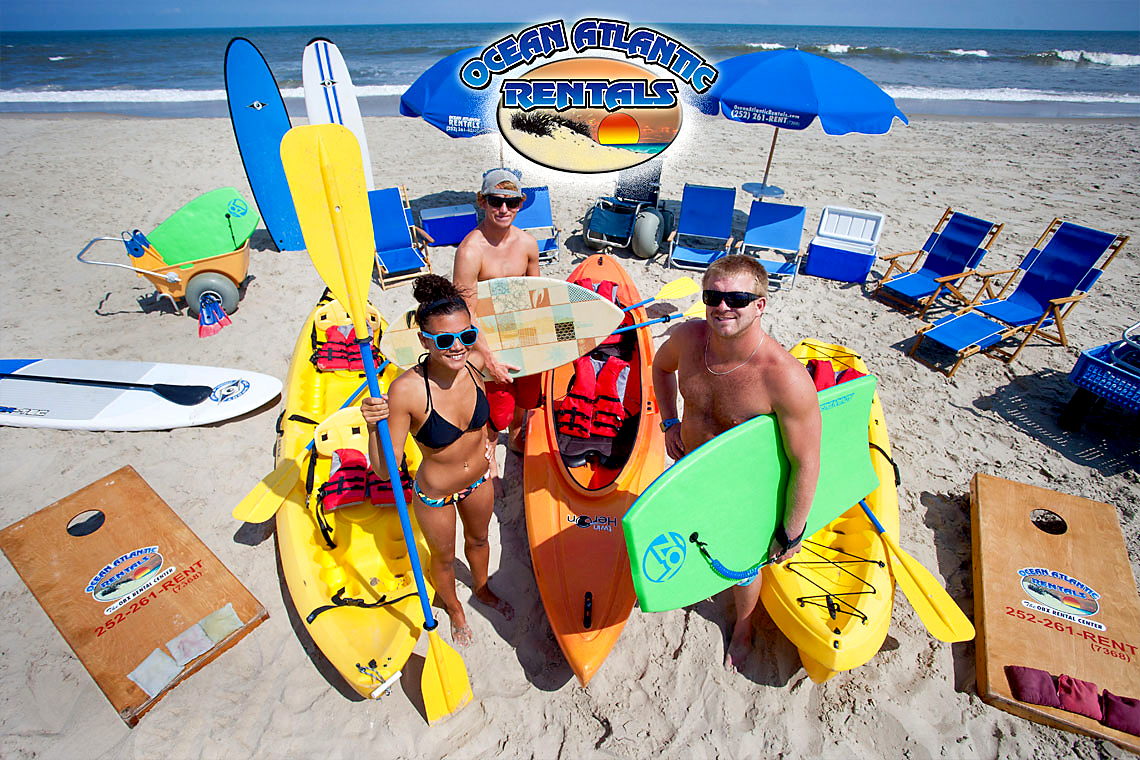 Keep your vacation stress free! Pack your casual beach clothes & essentials, and let Ocean Atlantic Rentals deliver the rest!
JUST RENT IT! Since 1979, OAR has been serving families with quality gear for their beach vacation fun, their baby needs, or the even the beach cottage, all at reasonable daily & weekly rental rates. Reservations before your arrival are strongly encouraged, and can be made at www.OceanAtlanticRentals.com or toll-free at (800)-635-9559 every day of the week!
Everything can be delivered to your door; from bikes to surf boards, kayaks and paddleboards, OAR stocks the fun stuff to enjoy in the water, or on land. Back at your beach home, OAR has you covered with gas grill rentals, rollaway beds, beach towels, and even dog crates! Bike rentals for the entire family are just a call away at Ocean Atlantic Rentals, or get around town on a Golf Cart LSV. These street legal golf carts are a great way to explore the villages, or get your family and gear to the beach everyday if your vacation home is some distance from the Atlantic ocean.
(More Locations)